Create beautiful, branded flows, no coding skills required
A drag and drop tool collecting leads and increasing your conversions. You can use it to build and optimize your forms, quizzes, surveys, onboarding flows, and more. Up to 200 responses free!
Sign up now and start exploring!
Signup Flow

Customer On-boarding

Lead Forms

Surveys

Quizzes

Plus More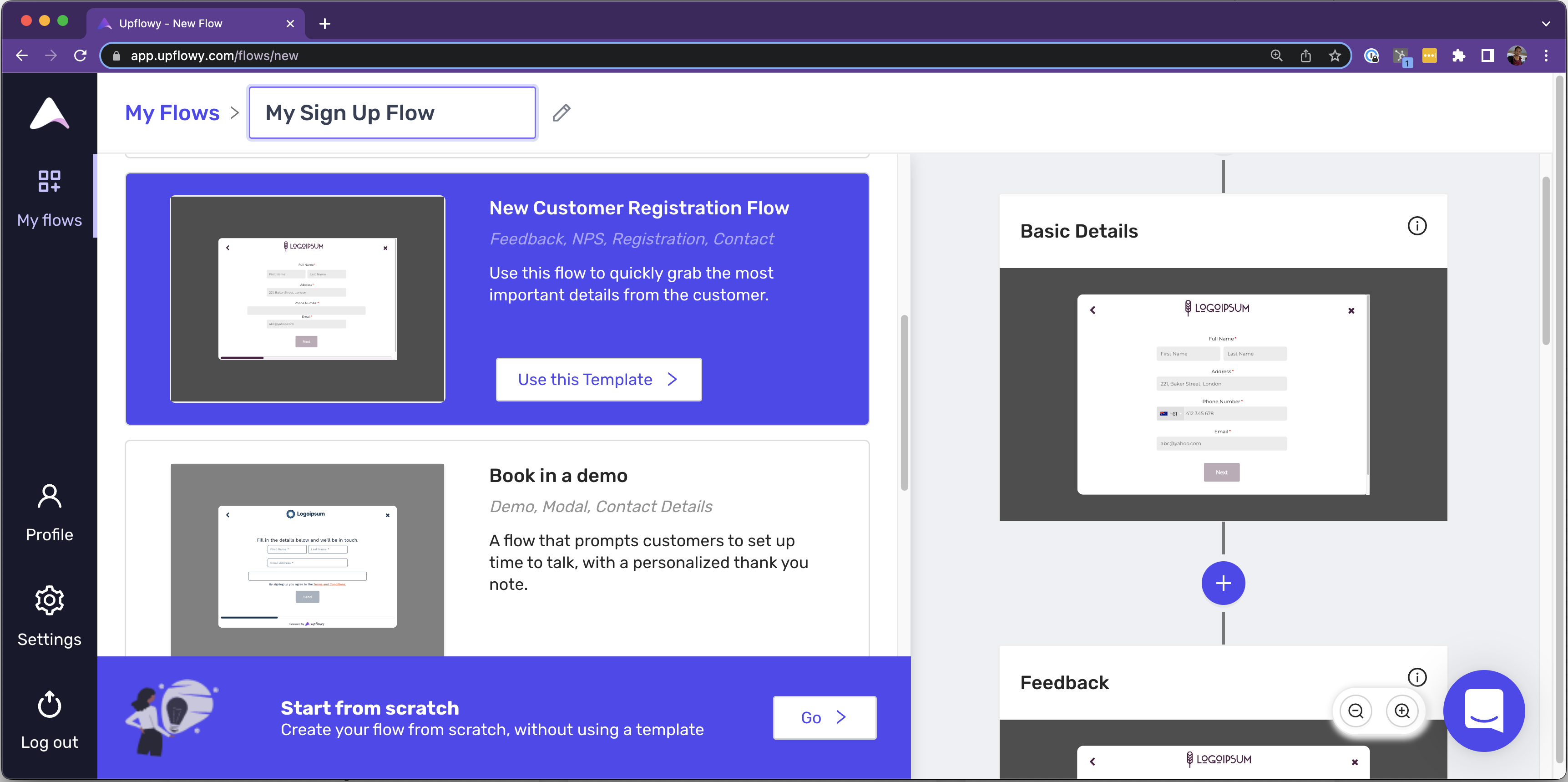 Improve retention

with a better introduction

Make the right first impression, collect all the info as a user signs up for the first time.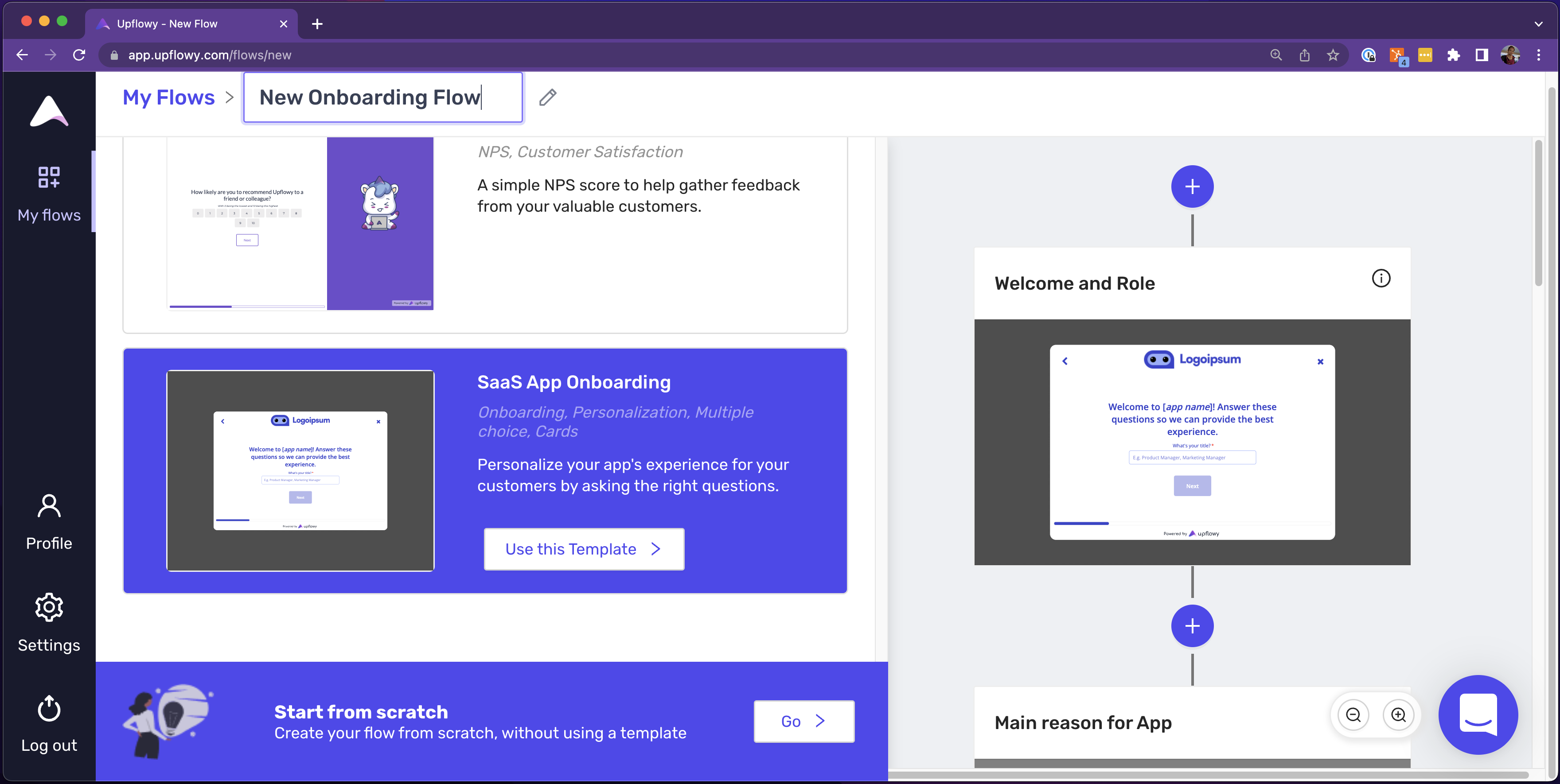 Personalize the journey

and leave a lasting impression

Set a personalized journey to help users reach the 'Aha' moment earlier and easier.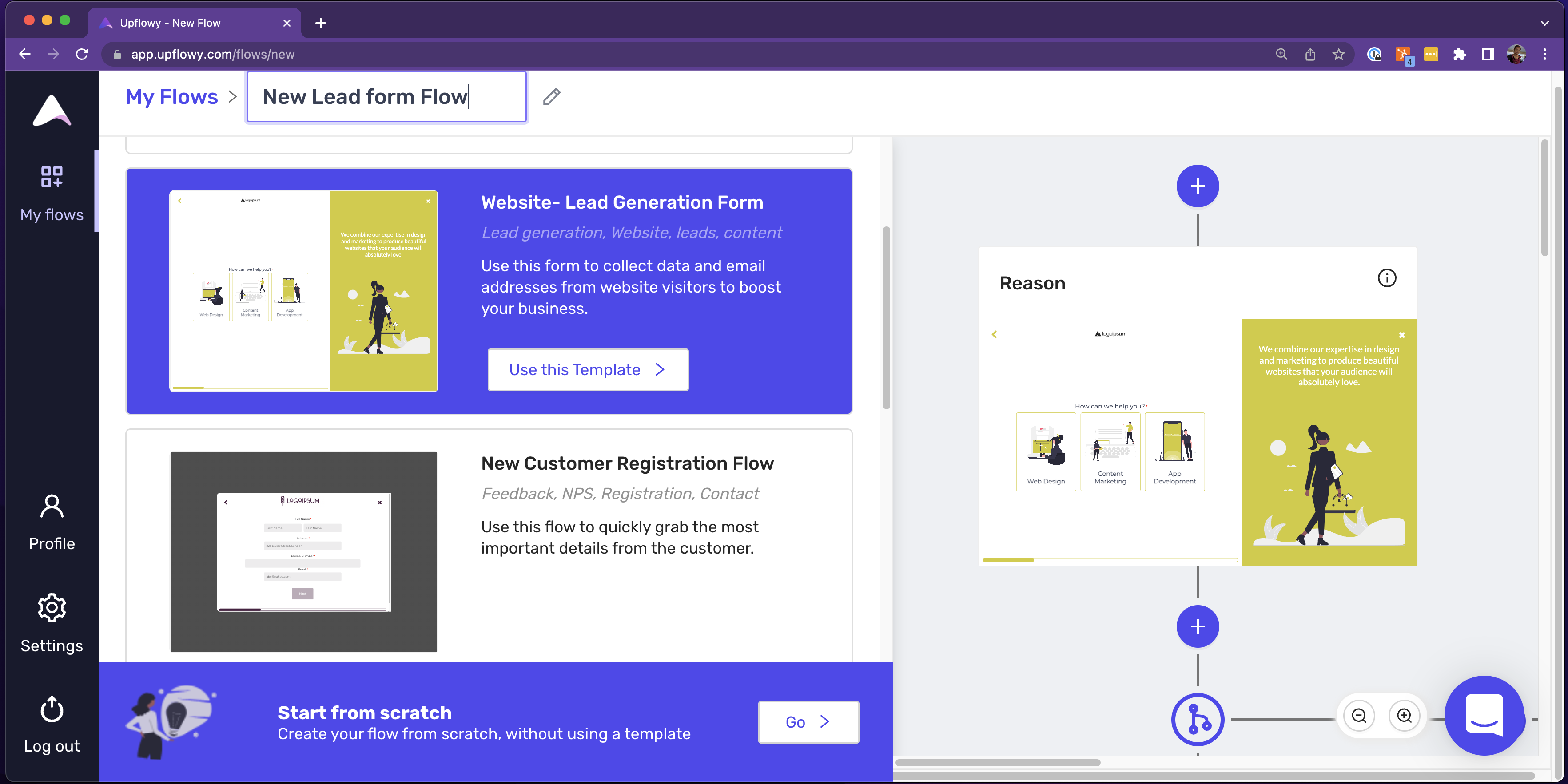 Nurture your contacts

and drive them to convert.

Build hype for your waitlist and nurture leads with custom information gathering.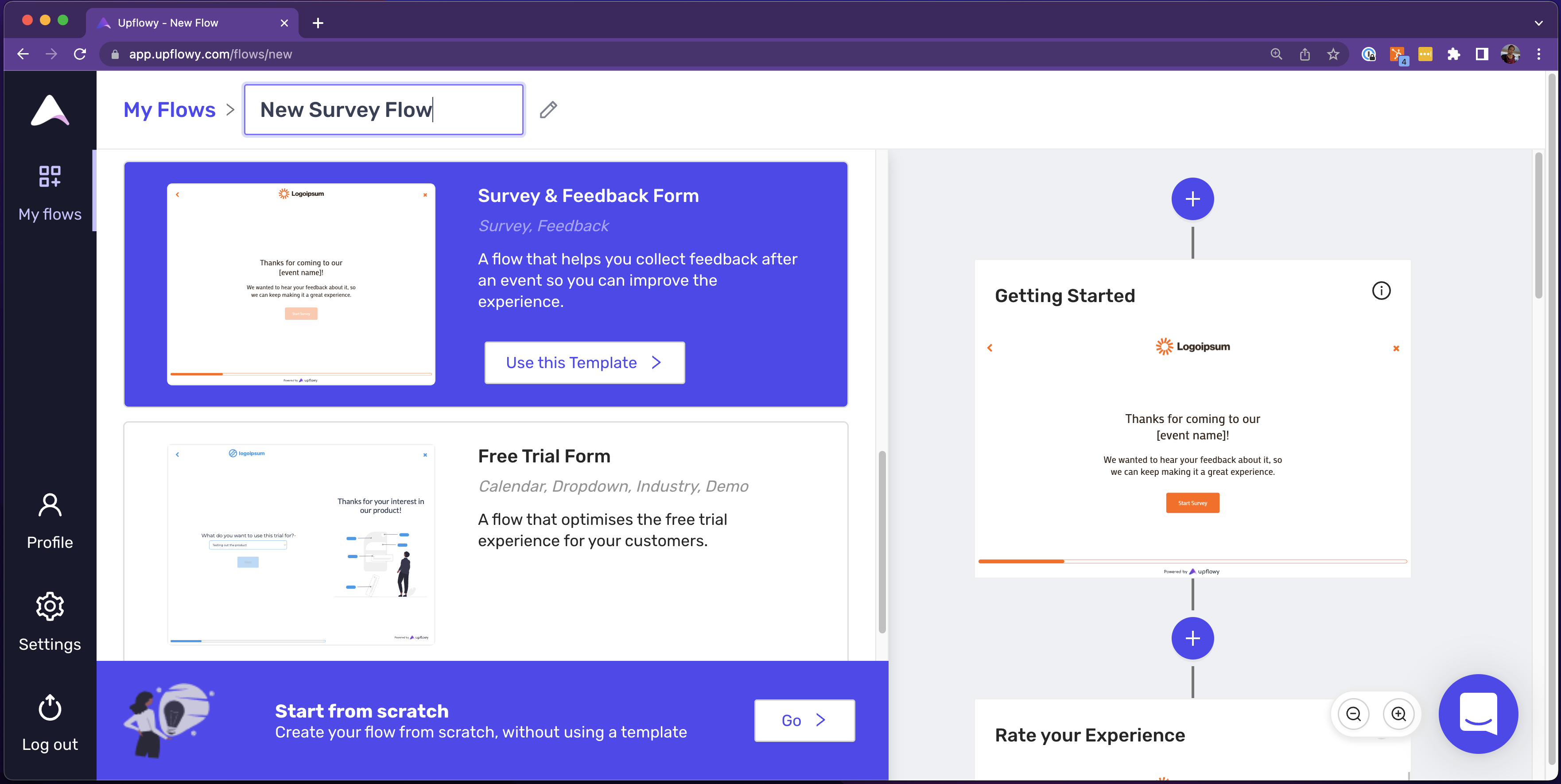 Increase engagement

by asking your customers what they value.

Understand customer opinion and funnel toward reviews, whether an established customer or a customer who you've just onboarded. Surveys are a great tool to capture feedback from your customers.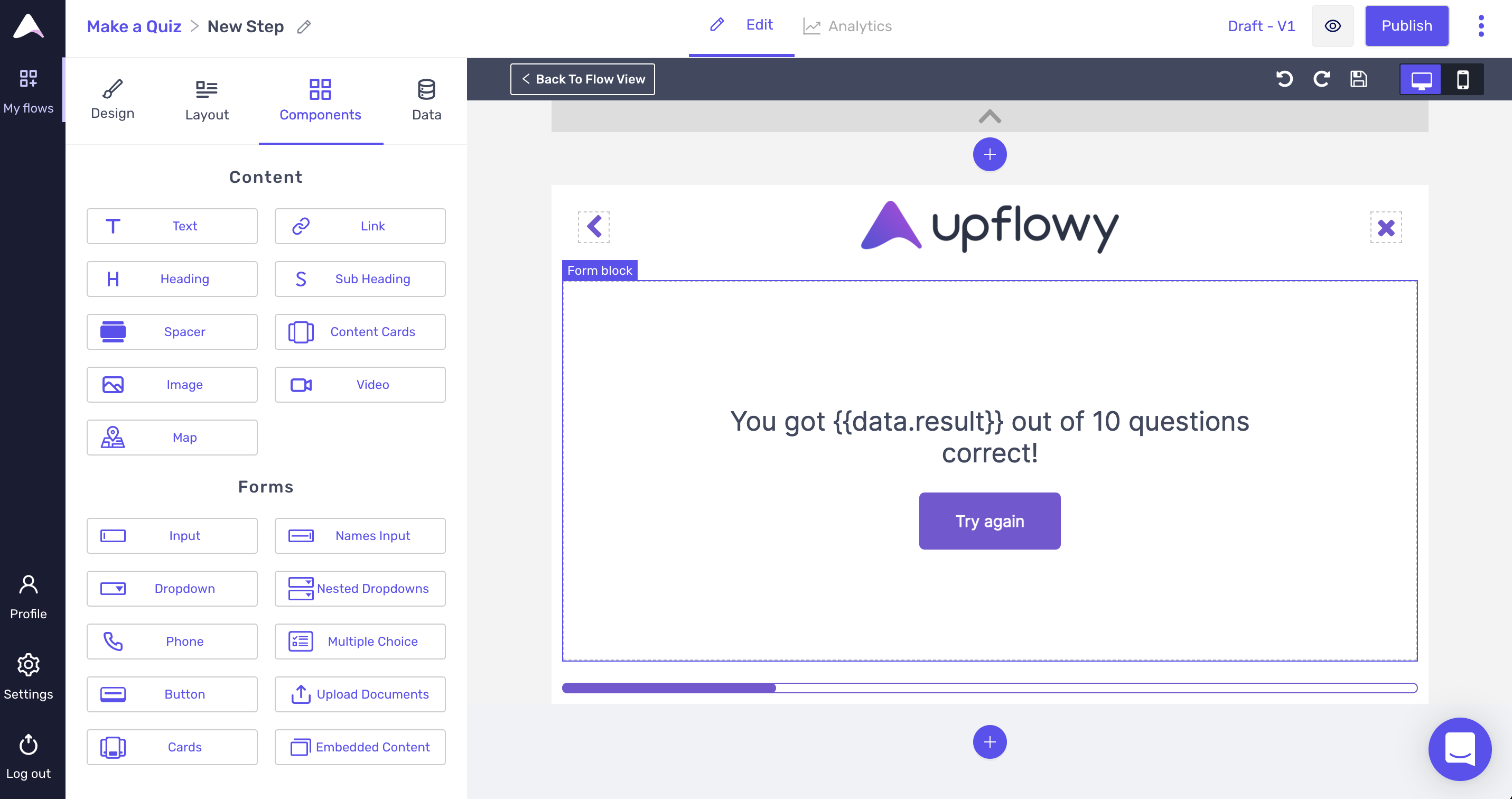 Boost engagement

with your brand by creating a fun quiz.

A fun quiz creator to help boost engagement and brand awareness.
From sales qualification, growth marketing to customer support
We have built a flexible framework so the options are only limited by your creativity, we have customers using this tool for almost anything from Instagram bio link trees to links within emails taking customers through product selection.
Flows lead to

higher conversion rates
Flows

match your brand

Flows

are more personalized

Flows

create less friction
Easily build flows that optimize your customer's journeys to increase engagement!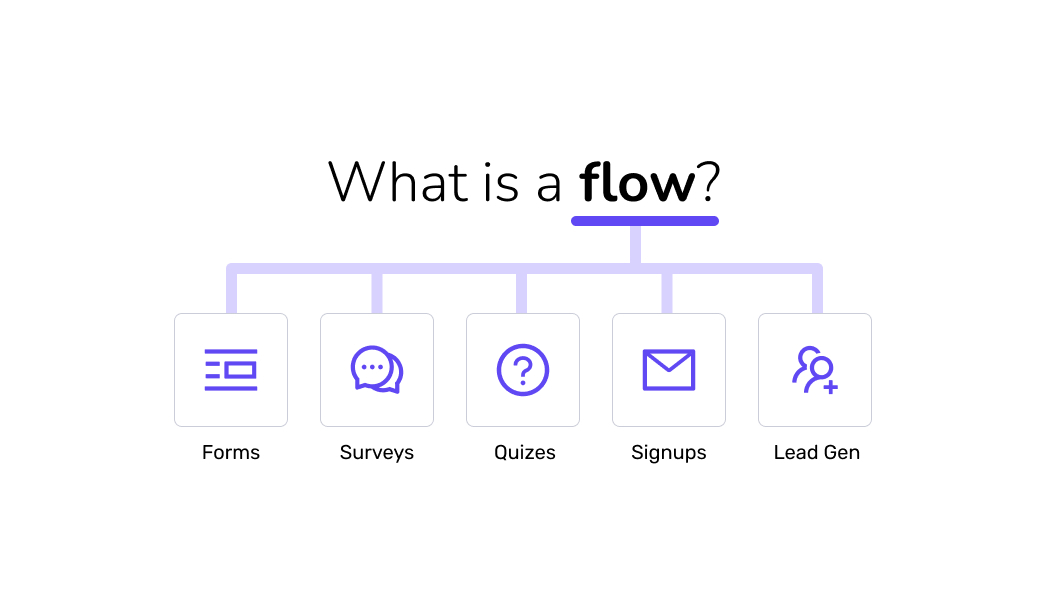 All the features you need.
Choose from 8 building blocks to customise the content in a way that works for you. Headings, text, paragraphs, links and more.
We support images, animations, videos, maps and so much more. The possibilities are only limited only by your creativity
Personalisation is everything, dynamically direct visitors based on their input and collect relevant information.
Any input field you want including pre-built name splits and phone with graphical country code selection and validation.
Create detailed and bespoke flows for unique customers, while still maintaining the flow option of bringing back to the same final destination.
Get your flows started with an active trigger on your website, whether that be a button click or a form submission.
Experiment with new copy, new images and new assets to better optimise your flows.
Just drop a line of code then you can choose the link, button or css element to activate the flow to appear over the top of the website.
TESTIMONIALS
What people are saying...
"There are currently no other tools on the market that give teams the ability to quickly create, test, and iterate on full sign-up flows and feed data straight into any other platform."
"Upflowy has built a product that can be utilized by millions of websites, which are looking to more effectively convert visitors into customers."
"Upflowy has helped Specno build in a layer of data analytics that is crucial for taking our company to the next level. It's been an absolute pleasure working with their team as they are helpful, friendly and professional."
Start building your flows today!
Don't wait to increase conversions. Upflowy can help you out today.
CUSTOMER SUCCESS
We're here to help!
Your pain? We understand. This is why we do what we do, and can provide you with an experience like no other.