FEATURES
Intuitive features to scale your business
Turn concepts into reality in a fraction of the time it takes a developer. Upflowy empowers anyone to design and integrate a customized flow to engage visitors and improve conversion rates even before optimization.
MADE TO SCALE WITH YOU.
Empower anyone who can drag and drop to create & optimize flows.
No more tickets or sprints, customisations can be rolled out by anyone on the team without requiring anyone technical. Speed up optimization cycles and amplify results. No bottlenecks to experimentation.
Upflowy has been designed to empower anyone to be able to create sign up flows. No longer will you be reliant on an I.T or Engineering team who may prioritize the products, rather than marketing endeavors.
Integration with your website takes a couple of minutes. All your data sent to any API , CRM, or Upflowy will hold your data and have it accessible at any time as a CSV file.
Upflowy's step-by-step data collection means the visualization and understanding of customer drop-off becomes a lot clearer. Paving the way for experimentation and optimization.
Upflowy has been purpose-built to experiment with different copies, images, and assets. Constant working and reworking of your signup flow ensure that you can find the best combination possible. Keeping your user's interest, while informing and setting expectations.
Choose from 8 building blocks to customize the content in a way that works for you. Headings, text, paragraphs, links and more.
We support images, animations, videos, maps and so much more. The possibilities are only limited only by your creativity
Integrate with over 1000 free to use Google fonts to ensure your message stays perfectly on brand
Any input field you want including pre-built name splits and phone with graphical country code selection and validation.
Single choice buttons, dropdown, multiple choice, picture card buttons. Each with custom layouts in rows, columns whatever you need. Asking questions/probing for information has never looked nicer or felt easier.
Get a meeting booked in before they have even left the flow. Flexible to the schedule that works for them. Gone are the days of schedule negotiation.
Choose the placeholder, field type, what sort of data you want to receive, specify the validation, customize the error messaging and even drop in some regex.
Personalization is everything, dynamically direct visitors based on their input and collect relevant information.
Redirect your users anywhere you choose at any stage, on the final screen or randomly rickroll someone mid-flow.
Create detailed and bespoke flows for unique customers, while still maintaining the flow option of bringing back to the same final destination.
Embedded any content you want, just drop in the code snippet.
Be personable and address people by their first name. Feed in information collected to personalize the experience.
See your edits come to life by launching a preview from the Step level.
Get your flows started with an active trigger on your website, whether that be a button click or a form submission.
Button and Form CTAs? Save time with saved templates, to speed up implementation and editing for different triggers across your site.
Replicate that step's success or framework with the duplicate step tool, save your time and energy for the creations that matter.
Thousands of Data Connections
Integrate the data from Upflowy into over 3000+ apps in a few clicks with automated tools like Zapier or direct with your own API. Output journey steps, conversion rates, and data input.
Pull data anytime with easy data collection options, Upflowy stores all your data even if not set up with an API or CRM, available for export as a CSV file.
Chop and change your flows in a draft mode to picture optimization changes without disturbing a live flow.
Experiment with new copy, new images, and new assets to better optimize your flows.
See your analytics over the top of your flow at a glance and get insights on performance to make adjustments.
Step by step data collection ensures understanding of moments when customers drop off during the flow to better inform experiments and modifications.
Make immediate adjustments to your flows as a result of flow data concerning user drop off
Accept URL Parameters & Collect form data
Pass data through URL strings and form fields from your existing infrastructure such as UTMs and personalize the flow based on this.
With custom templates for specific use cases you can hit the ground running and easily see the possibilities of the platform.
Automatically Optimized for Mobile
Everything you build has been already optimized for mobile automatically so you don't have to worry.
We host the flow for you so you don't need to worry about that on the same ultra fast technology that brings you Google.
We give you a custom dedicated URL to launch your flow, so you can activate it from anywhere you can place a link such as an Instagram bio, paid advertising channels or even emails.
Create one off flows not limited to your website or landing page. A shareable link means creative solutions for your flow.
Just drop a line of code then you can choose the link, button or css element to activate the flow to appear over the top of the website.
We handle all the security with end-to-end encryption, from data-in-transit utilizing HTTPS to data-at-rest under the 256-bit Advanced Encryption Standard, backups included. The data is decrypted for you only and you have the option for it to skip our servers completely.
Security
Upflowy Adheres to:
Protective Security Policy Framework (PSPF) which includes requirements for sensitive and classified information

Australian Government Information Security Manual (ISM), which is the standard that governs the security of Government ICT systems and includes information on access controls.

Additionally, Upflowy requires from any of its providers to be compliant with:
PCI DSS
ISO27001
SOC2 Type2
GDPR
HIPAA

Lastly, besides following rigorous testing upon each release, Upflowy is scheduling a PenTest audit every semester provided by an external impartial provider.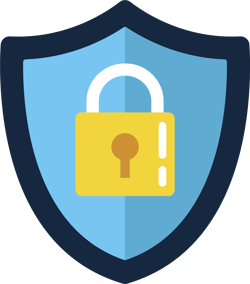 One tool for all your flows